No Man's Land
Two-Person Show By Jean Pierre Arboleda & Hannah Faith Yata at Booth Gallery in 2019.
No Man's Land
Hannah Faith Yata
Booth Gallery, 2019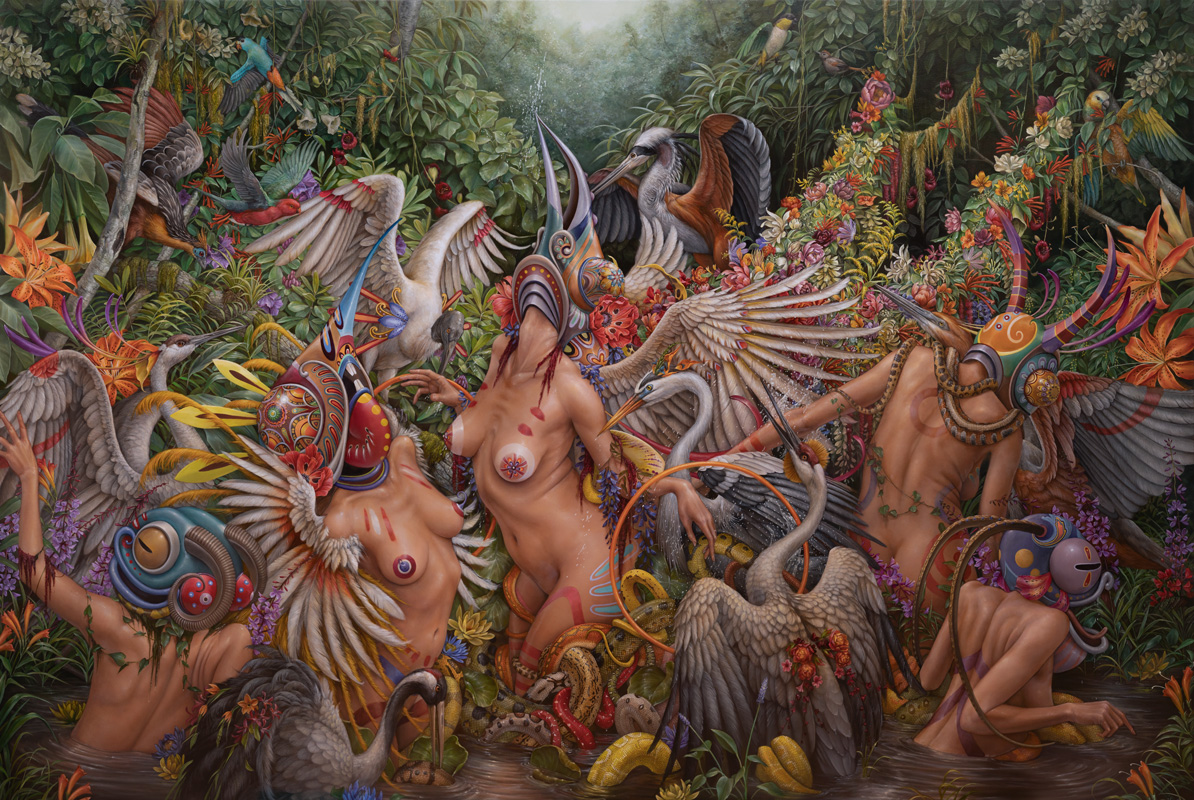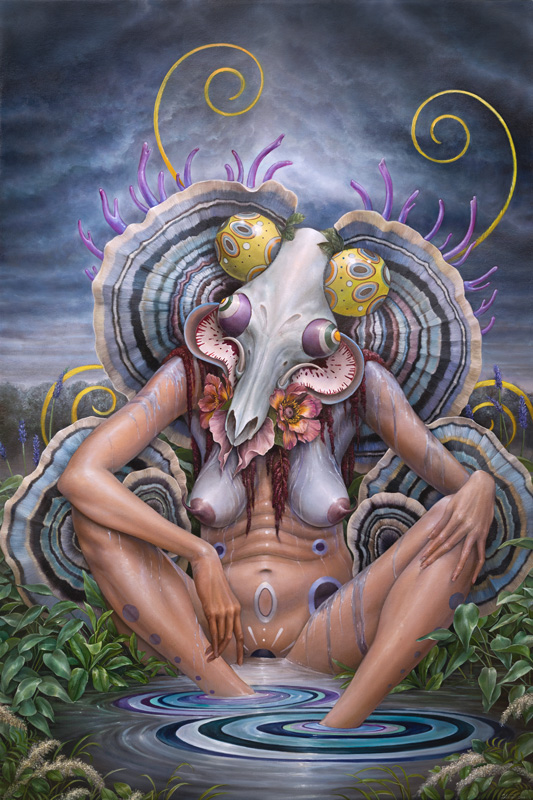 Booth & Last Rites Gallery are proud to present No Man's Land, a dual-solo exhibition by Jean Pierre Arboleda & Hannah Faith Yata, on view September 7th – October 5, 2019, at 325 W. 38th St in New York. Arboleda and Yata are best known for their incredibly detailed paintings of flora & fauna and their relationship to humankind.
No Man's Land celebrates the mythology of a world once whole and unspoiled. Inspired by Shintoism and modern conservation, Arboleda and Yata's works carefully examine the land and life as it once was. The terrain as the incubator, a messy placenta for the fertile force that generates an abundance of conscious organisms. Organic intelligence sprang forth in the form of animals, plants, and fungi. These were faithful stewards of the land, the direct ancestors that ultimately gave way to our relatively recent species, homo sapiens. The enigma of this environment is memorialized in the body of work for reverence of the natural world and the remarkable beauty of its creatures.
Arboleda and Yata both find inspiration from artists like Breugel, Bosc, Peter Paul Rubens, and Melchior d'Hondecoeter. Married since 2016 they both live and work in Pennsylvania and have a considerable influence on each other work. Individually they have created there own lands, creatures, and worlds but are united in there reverence and respect for the natural world.
"When one tugs at a single thing in nature, he finds it attached to the rest of the world." – John Muir